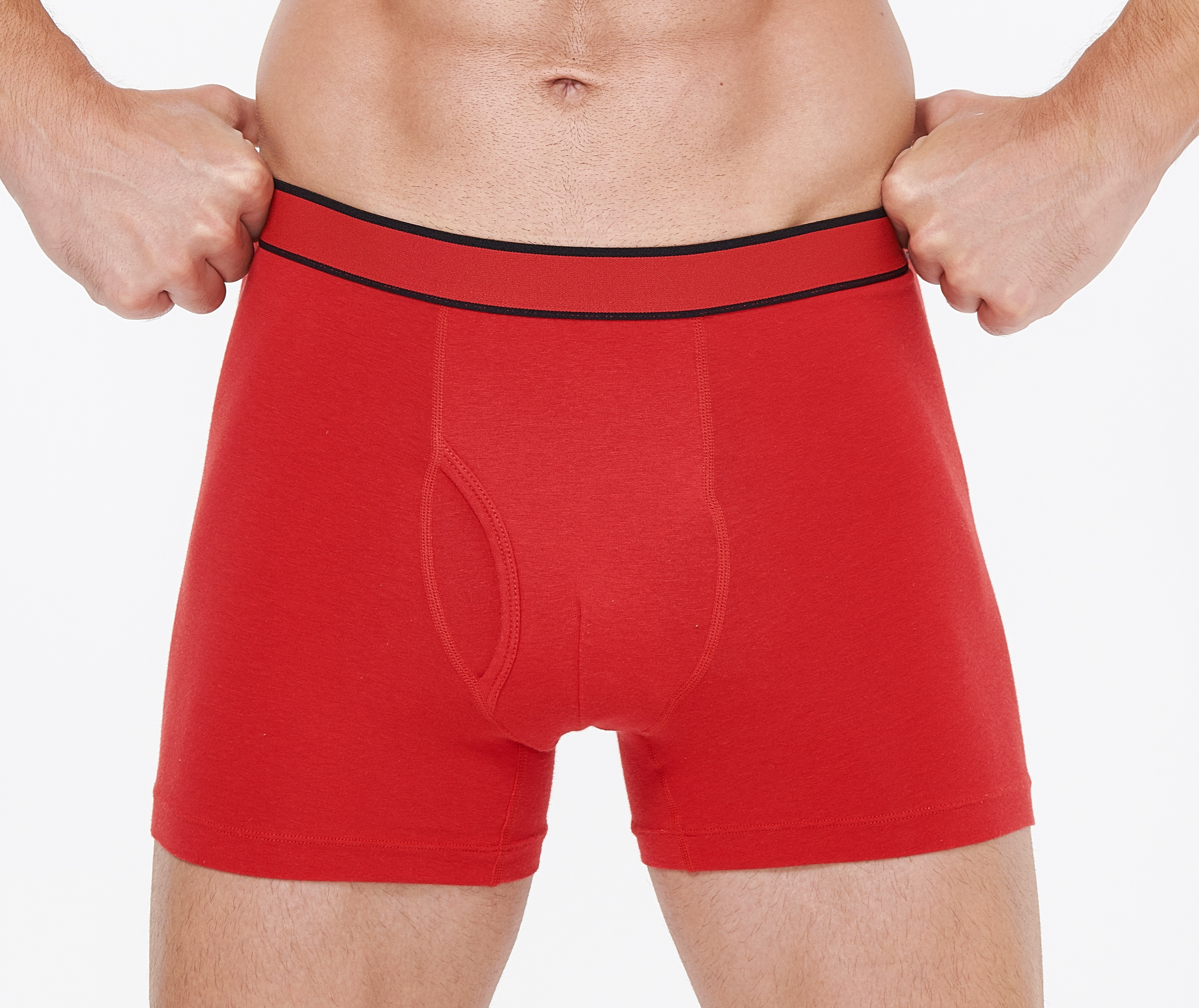 GreenE Bio-Stamina Men's Underpants (Bio-Stamina-FIR+MPF-Tech)
GENITOURINARY IMPROVEMENTS REPORTED IN A CLINICAL TRIAL

BENEFITS REPORTED BY CLINICAL RESEARCH

more SATISFIED - IIEF- raises up 22%

(IIEF: International Index of Erectile Function)

much HARDER - QEQ raises up 53%

(QEQ: Quality of Erection Questionaire)

much HEALTHIER - IPSS reduces by 19%

(IPSS: International Prostate Symptom Score)

more LASTING - PEDT reduces by 19%

(PEDT: Premature Ejaculation Diagnostic Tool)

HIGH-TECH PURIFIED FAR-INFRARED FOR BLOOD CIRCULATION

CIRCULATION HEALTH AROUND PELVIC CAVITY THOROUGHLY

TENDER TEXTILE MADE BY INTERNATIONAL-PATENT FIBRE

MEDICINE FREE, RADIATION FREE, AND SIDE-EFFECT FREE
ID

AU801 Series
color
Size

S / M / L / XL
A clinical research reports the improvements regarding erectile function, sexual satisfaction, prostate hypertrophy and nocturia symptom which middle-aged and elder men might care.

93% of the bio-band F-IR emissivity regulated between wavelength of 2-22 um by biophysics technology. The bio-band F-IR triggers thermal effect from cell-resonance and the liquidity effect by de-bonding water micelle, and enhances blood circulation.

Not only refueling vigor to sex-organ but also body health, the highly-purified and bio-safe F-IR takes care of the genitourinary system, abdominal vein, vertebral, gluteus maximus and quadriceps extensively.

The skin-touch and light-weight cloth is made of international-patent fibers implanted by molecular-scale Ge/Ti/π formula and sealed by Si polymer, which issues bio F-IR energy and wearing comforts.

The innovative biophysics technology enhances circulation with none of medicine, electricity or radiation, and none of drug's side-effect. This underwear also proves its skin-touch safety via passing the skin sensitization and irritation tests.