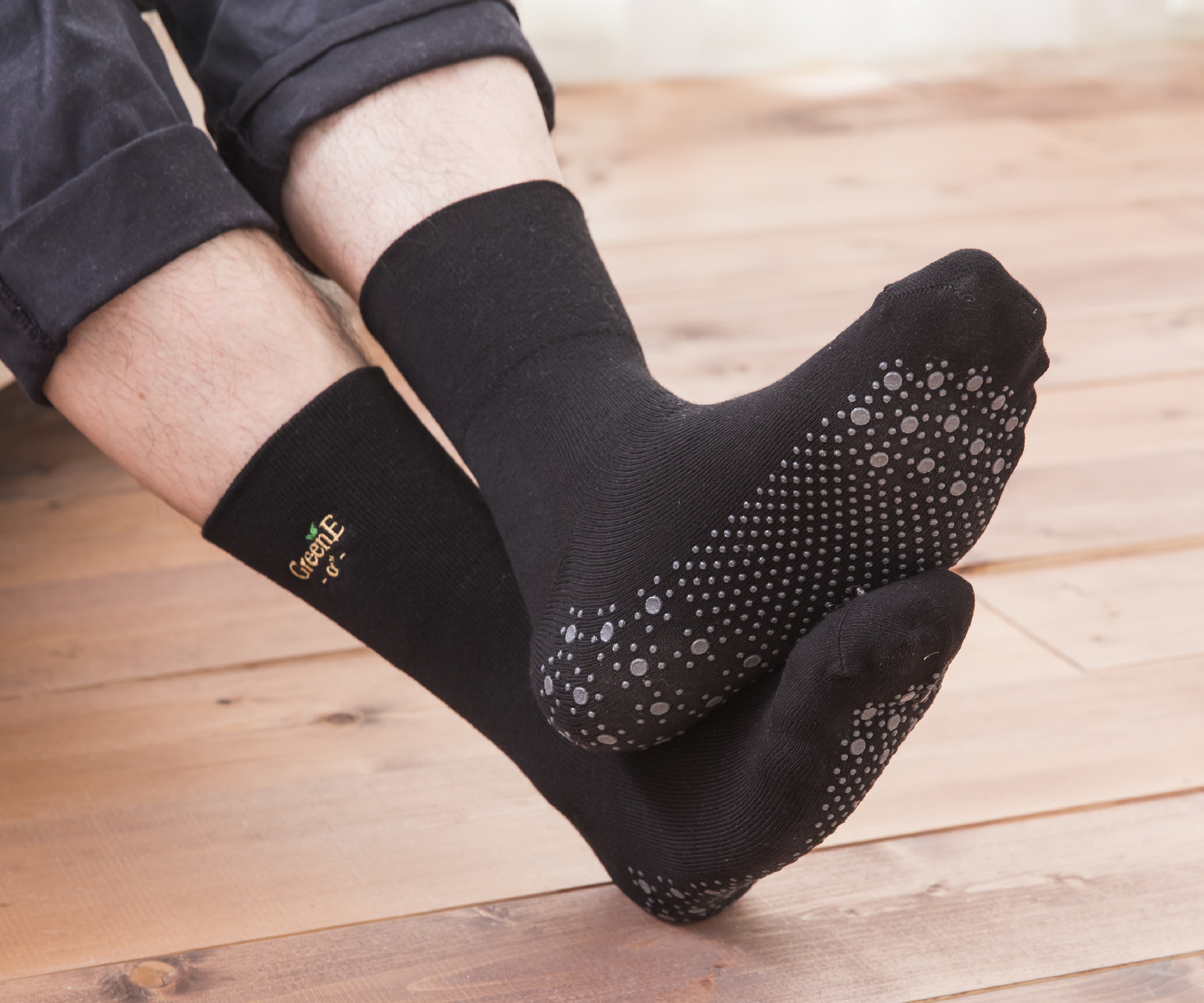 GreenE Circulation-Aid Socks (STD-cushion) (Bio-Stamina-FIR+MPF-Tech)
ENHANCING BLOOD CIRCULATION, MORE THAN KEEPING WARM

MOLECULAR HIGH-TECH INSIDE OF THE TENDER TEXTILE

FUNCTION AS MAGIC SOCKS, JUST WEAR AS NORMAL ONES

HYGIENCE KEEPING FOR LONG-HOUR WEARING

FOR DAILY HEALTH CARE AND ALSO FOR SPECIAL USES
ID

AU805 Series
color
Size

S / M / L / XL
The bio-band far-infrared fibers woven into the sock linen promote blood flow volume by 24% and rise temperature by 2 °C according to a laboratory report. No more frozen feet and a pair of energetic ones.

The socks are woven by varieties of ergonomic knitting and made of international-patent fibers implanted by molecular-scale Ge/Ti/π formula and Si-polymer sealing, which issues bio F-IR energy and wearing comforts.

Benefit blood circulation by the works of bio-band F-IR rather than compression physics of squeezing from foot soles, just put on and take off within seconds, and wear the warm and health all day long.

The smell-free and bacteriostasis performances are reported by the ammonia & amines tests and the Trichophyton mentagrophytes test in SGS laboratory.

Comfort and easy-wearing for daily health care from youngster to elderly. It's also recommend to mountain climbers for frostbite prevention, athlete for training recovery, and the diabetics.
1.Ammonia
2.Antibacterial
3. Blood flow volume & speed
4. Far infrared average emissivity