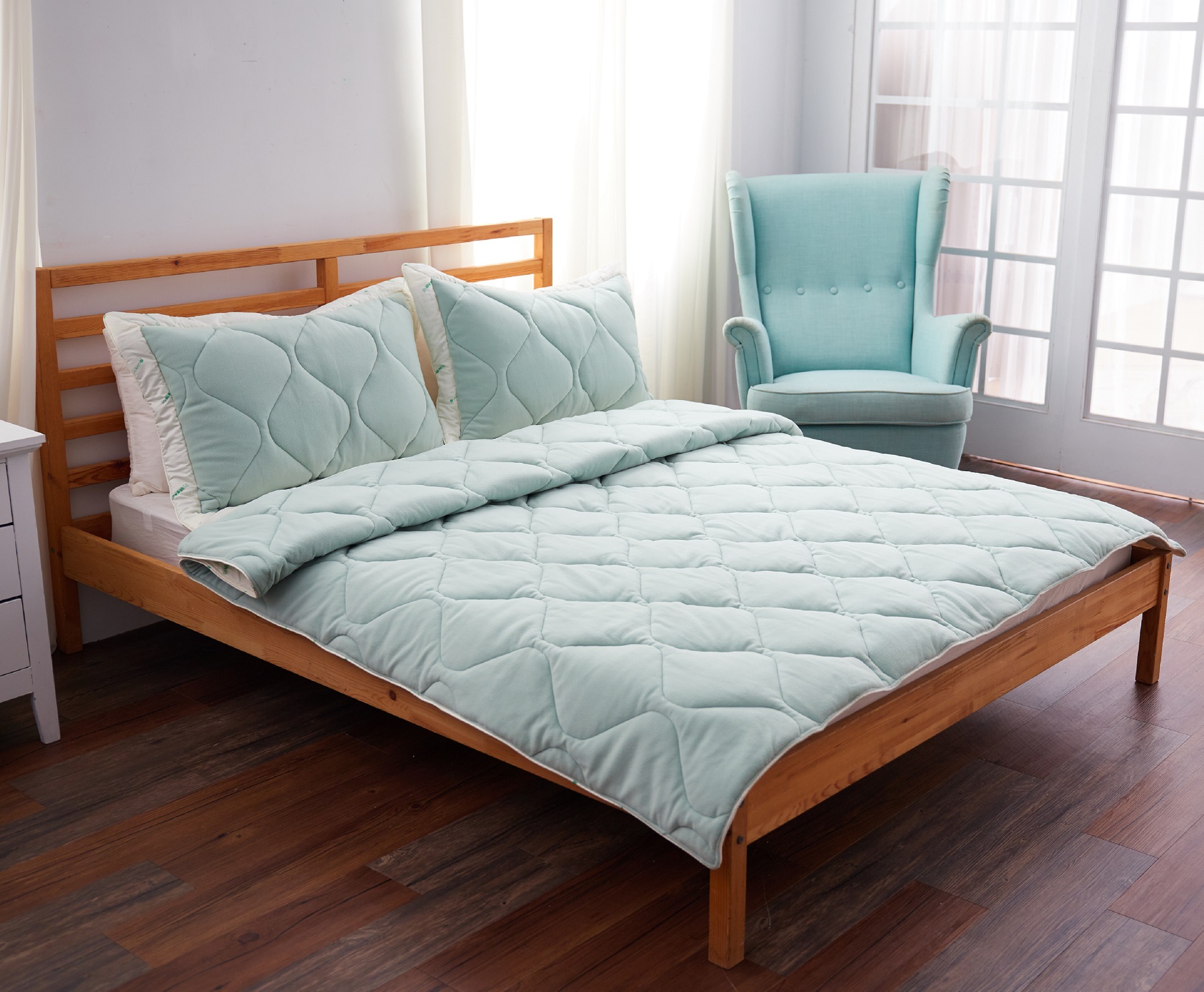 GreenE Bio-Stamina Therapeutic Mattress/Blanket (Bio-FIR+MPF-Tech) (Extra-size)
CLINICAL PROOF FOR CIRCULATION ENHANCEMENT

PURIFIED BIO-BAND DAR-INFRARED FOR HUMAN-CELL EFFECTS

OUTSTANDING CELL PROLIFERATION AND SKIN SMOOTHNESS

HIGH SAFETY, HYGIENCE, DURABILITY AND CONVENIENCE

TEXTILE MADE OF THERMAL-INSULATION AND BIO F-IR FIBRES

INTERNATIONAL AFFIRMATIONS FROM PATENTS TO CERTIFICATES
ID

AP801
color
Size

S / M / L / XL
In clinical tests regarding normal person and diabetics, the blanket promotes blood flow volume by 43% and at least 24% respectively.

91% of F-IR emission occurs wavelength of 4–14 um, which helps the cell-resonance thermal effect and the liquidity effect by de-bonding water micelle.

A ISO 10993-5 test reports natural cell proliferation by 22%. Another skin test reveals roughness improvement reaching 29% (middle-aged subject group).

Electricity free, radiation free, 150-time washing and 140

。

C steaming durable, and all season use with a cotton side and the other fleece one.

The hallow fibre, which drawn from F-IR energy ball implanted nanoscale Ge/Ti/π solution and sealed by Si polymer, issues light weight, thermal insulation, and rare loss of Bio-band F-IR energy.

Invention patents in US, China and Taiwan, medical device certificates of FDA, CE, ISO13485, GMP, etc..
Skin Sensitization Test

Skin Irritation Test

Industrial Technology Research Institute Measurement of Far Infrared average emissivity

Radiation Test

Gamma-Spectrometric Analysis Test

Blood Flow Volume & Speed Test

Washing Test

Cell Proliferation Test